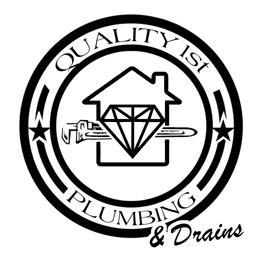 Quality 1st Plumbing and Drains has released "A Guide to Tankless Water Heaters." Owner Sky Sepulveda, emergency plumber Paso Robles, said, "As consumers look to tankless water heaters for energy and cost savings it is important that they be informed."
According to the United States Department of Energy, tankless water heaters can be up to 34-percent more energy efficient than conventional units for homes using 41 gallons or less of hot water daily. But, based on actual use and energy costs, is this a realistic goal? What is the most cost-efficient unit for the family budget?
The guide includes pros and cons to consider before investing in a tankless water heater. The report can be read below or on the website for the emergency plumber Paso Robles.
A Guide To Tankless Water Heaters
The energy and cost savings from tankless water heaters comes from technology that provides hot water on demand rather than heating water in a storage tank. Tankless water heaters come in both gas and electricity powered models. The benefits of a tankless water heater include:
Needs less space than a traditional water heater and can be placed outside or on a wall.
Twenty or more year lifespan; twice a traditional water heater's life.
Delivers hot water on demand.
More considerations include:
Hard water requires a water softener, a scale filter, and regular flushing. Flushing annually with a vinegar solution is usually enough, but hard water might require more frequent flushing or professional services.
Corrosion can happen if the tankless unit is not installed or maintained properly.
Tankless water heaters produce very hot exhaust, which must escape quickly. If venting is restricted, the unit might not operate correctly. Improper venting can also be a fire hazard.
Quality 1st Plumbing and Drains, emergency plumber Paso Robles, is the company to call before buying a tankless water heater. The company's services include:
Assessing hot water demands
Recommending the best tankless water heater for household needs
Installs the new unit
Makes sure everything is working
Demonstrates the best practices for maintaining and flushing the unit
Quality 1st Plumbing and Drains
Paso Robles, CA
(805) 835-7460
Press release by San Luis Obispo SEO company Access Publishing, 806 9th Street, #2D, Paso Robles, CA 93446. (805) 226-9890.